Your Fertility Centre in Esslingen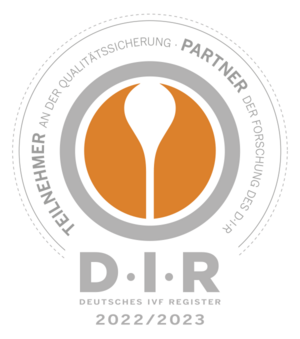 The unfulfilled wish for a child is understandably a worry and can be a great problem for many couples. Many of these couples however, are able to be helped by means of fertility treatment.
The wish for an own (biological) child – supposedly the most natural thing in the world – doesn't always work out for up to 20% of couples.
Sooner or later, this complicated situation can raise questions such as: Why can't we conceive? Where could the source of the problem lie? What can be done? The positive news is, that many couples can be helped by more or less affordable fertility treatment.
Your individual desire to have a child is the central focus and at the heart of the Fertility Centre (Kinderwunsch-Zentrum) Esslingen / Stuttgart.
IThe holistic approach of reproductive medicine aims to identify all influencing factors that may be contributable to infertility problems in couples, and to pin these down in order to choose the most appropriate and effective fertility treatment (Examples: Homologous insemination, IVF, ICSI).
The quality of our fertility centre is ensured through individual care, detailed patient information and education, guideline-oriented and evidence-based organisation and treatment procedures, as well as ongoing communication between doctors and staff.
Together, our aim is to help you fulfil your rightful wish for a child, and therefore we make use of our extensive knowledge and experiences to ensure this is given every opportunity to succeed.
On the following pages, we provide comprehensive information on pregnancy and infertility, our own Fertility Centre (Kinderwunsch-Zentrum) Esslingen / Stuttgart, as well as the range of different fertility treatments we provide.